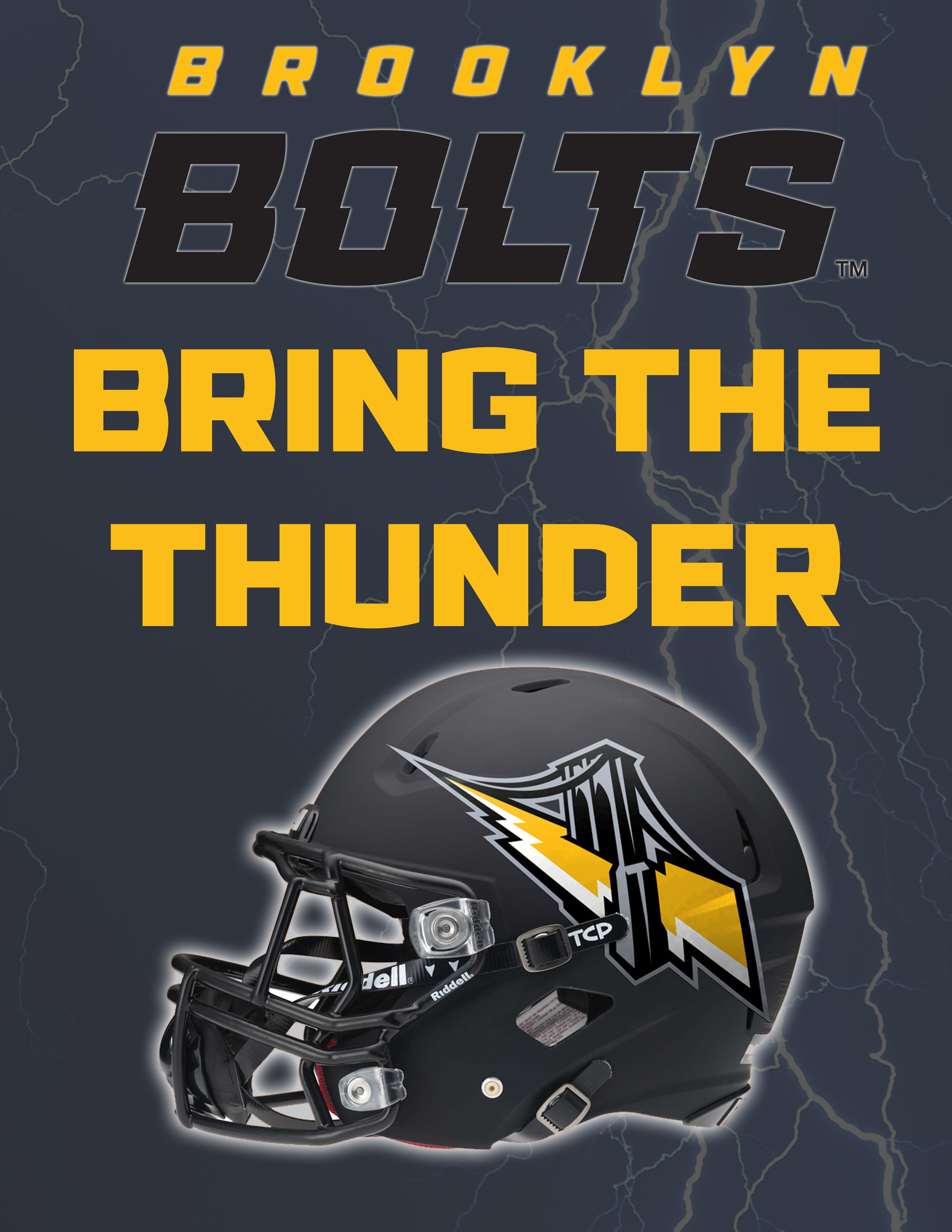 First, the Brooklyn Cyclones brought professional sports back to the borough for the first time in over 40 years. Now MCU Park will once again play host to a historic moment in Brooklyn sports history as the Brooklyn Bolts, a member of the newly formed FXFL, kick off their Inaugural Season this October.

The Bolts, along with the Miami Blacktips, Omaha Mammoths and a yet to be named Boston franchise, will be the initial members of the FXFL which will play a six-game regular season schedule. Games will be televised and played on weeknights to avoid scheduling conflicts with the NFL and collegiate football.

The FXFL – Fall Experimental Football League – is intended to be a developmental platform for players, coaches and referees who are on the cusp of fulfilling their NFL dream. Rosters will consist of recent college grads and NFL players cut during the final weeks of training camp.

The season get underway on October 8th with three Bolts home games scheduled to be played at MCU Park on Wednesday, October 15th, Friday, October 24th and Friday, November 7th.

The team will announce a coaching staff and roster in the coming weeks.
Season tickets for the Inaugural Season of Brooklyn Bolts football, which start at just $25 per game, are available now by calling 718-37-BKLYN. Here's a look at the various season-ticket options that are currently available:
http://www.brooklyncyclones.com/ticketsmega/bolts/